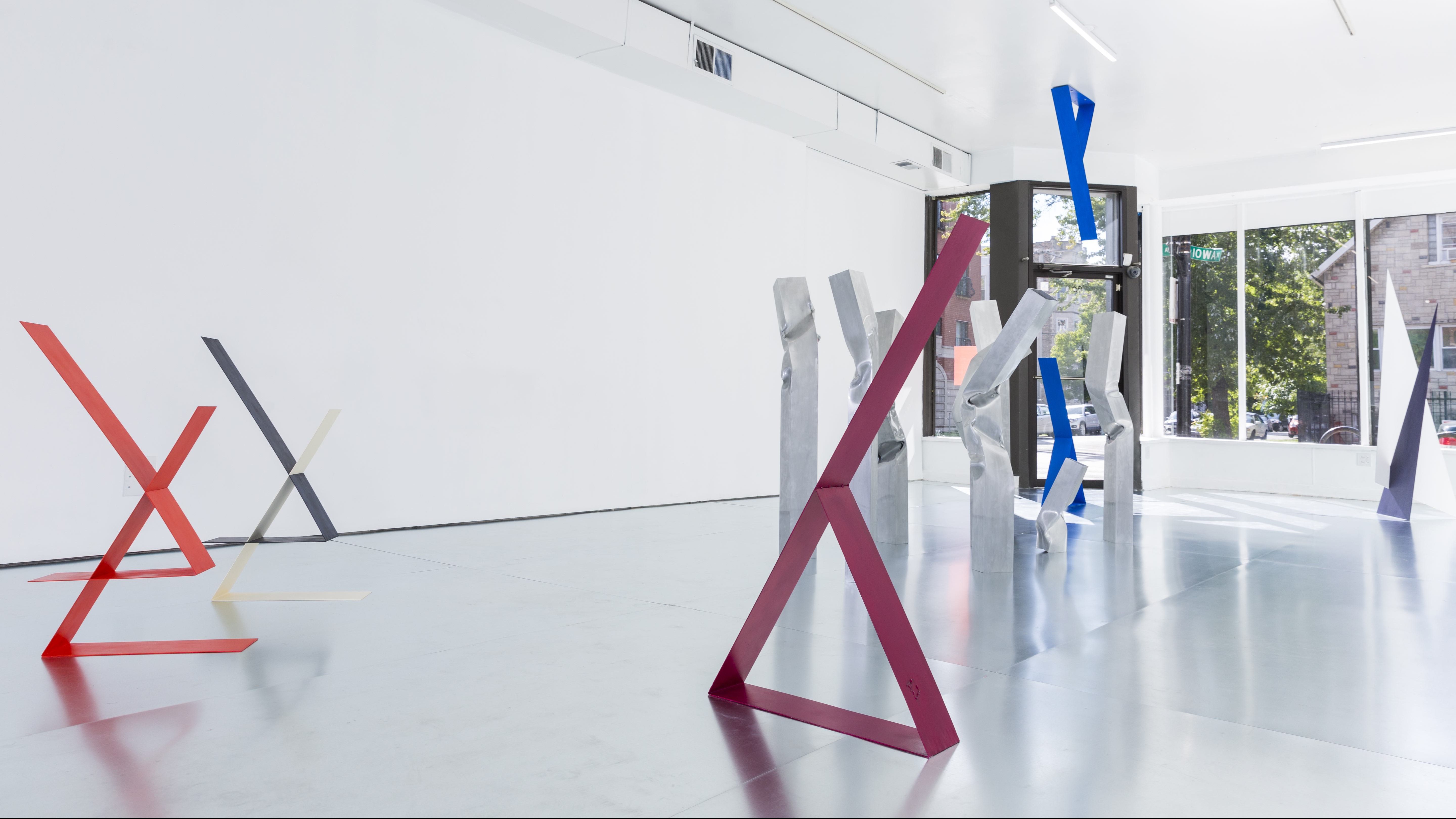 PROOON
September 9 – October 9, 2016
Efrain Lopez Gallery is delighted to present PROOON, the first Chicago solo exhibition by Amalie Jakobsen. 
You just have to walk around, maybe you'll see something. A sensorydictated pursuit with eyes on color, shape, reflection – your own perhaps… The jarring hard-edge of a color, the thinness of a sheet of steel, objects reflected on the surface of other objects, you'll find a freeform of elements sensitively orchestrated in 360 degrees. Nancy Possling 
In PROOON, Jakobsen sets forth a visual landscape that blurs the line between sculpture and installation. A series of eight bent aluminum columns share an intimate space with colored geometric metal cutouts, establishing a visual lexicon centered on the notions of form and subject, repetition and symmetry, and materiality and transformation. The works are displayed on large sheets of galvanized zinc creating a space-distorting effect suggestive of the built environment. Jakobsen fuels her contextual platform through Escher's logic of space and proto-minimalist installations, such as El Lissitzky's utopian Proun Room, 1923. In this recent body of work, Jakobsen seeks to destabilize what is historically named as a Minimalist visual language, opening it up to new interpretations.
Efrain Lopez Gallery, Chicago, US