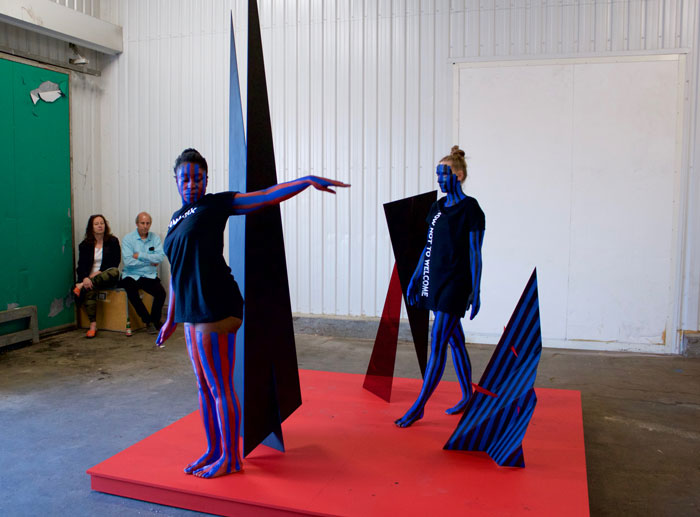 HOW NOT TO WELCOME
May – June 2017
The two dancer were painted in a striped pattern in order to simulate and suggest camouflaging into the environment of the installation. Their striped bodies is a direct reference to the medieval use of stripes as a visual stamp for mercenaries, outcast, criminals and prostitutes. The stripes emphasize that those who wear such a uniform are excluded from the social order and subject to a separate re- gime. Meanwhile, the title is a reference to the slogan 'how not to welcome refugees', which circulat- ed in the media in 2016 as a critique on several European countries immigration policies with regards to refugees. 
Engros, Grøntorvet, Copenhagen, DK
Duration of the performance: 2 hours.