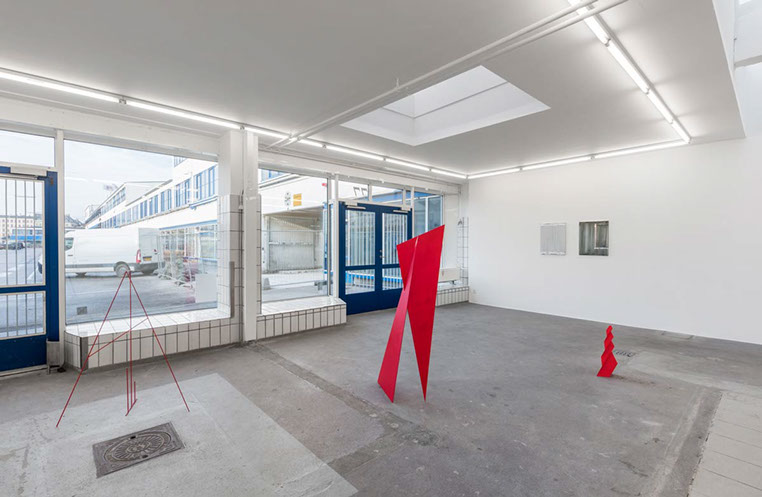 The Shape of Things to Come
11th November – 17th December
Art is a singular vision set out by the individual who produces it. A very personal take on the state of our society, religion and the human condition. Whether dystopian, utopian or anything in between it has to hold a strong position in the subject matter it communicates, it has to comment the current state and set out a possible direction for the future.
 The title of the exhibition, The Shape of Things to Come, references the famous novel by H.G.Wells from 1933, in which he delivers a chilling premonition of the coming of the second world war and the world's subsequent demise and its utopian second coming. The four artists in the exhibition Kenneth Alme, Ruth Campau, Amalie Jakobsen and Jay Gard each presents their own aesthetic language and vision for art's resolve. Each their artistic direction takes shape from the commitment to the idea and concept they seek to communicate.
 Their formulated artistsic language is not only unique to each of them, but it also represents their individual idea and vision for and of the world. Whether working in acryllics and plastics, metal or wood or on plain canvasses though their materials may differ, what they do share is a common urge to deliver a free expression through a precise and clear language.
One which is strongly condensed to only the strictest possible movements and shapes needed to deliver as exactly as possible the communication wanted. This in itself presents a path, a simplicity in expression and perhaps also a state of being.
Gether Contemporary, Copenhagen, DK
Ruth Campau, Kenneth Alme, Amalie Jakobsen, Jay Gard